Sure all the Westerosi wedding jokes have been made by now, but how about a "More like Joffrey Loudmouth, amirite?"
While it may not have been the bloodiest wedding in the Game of Thrones TV universe thus far, it was certainly the most intense. From Queen Alicent's green 'You Done Fucked Up' dress to Daemon eye-sexting everyone not related to the Royce's but definitely everyone related to him, it was hard to watch and breathe at the same time. But it's easy to see everyone will spend the next ten years in their very serious feelings.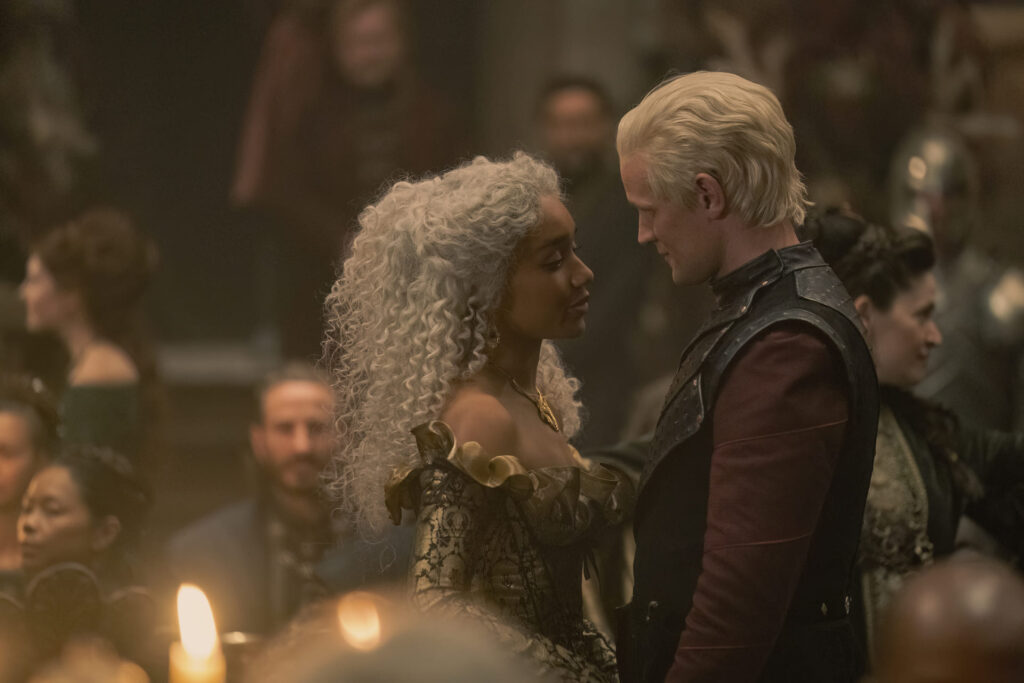 Listen to Sarah and I talk about the entire fifth episode of House of the Dragon below. Sign up at Patreon to get early access.